Greg Kunkle
Chief Executive Officer
Greg brings 24 years of experience to Patriot Construction. His broad range of experience spans from out of the ground construction, interior tenant fit outs and both private and public projects. Greg handles all of the pre-construction and estimating services for the company as well as Business Development. He holds a BS in Construction Management Technology from Spring Garden College. He is also a member of the Beverly-Riverside Masonic Lodge #107.
With over 30 years in the Construction industry, Rick personally manages the majority of our larger sized projects. He holds a BS in Civil and Construction Engineering Technology from Temple University. Rick also sits on the Board of Directors for Child Guidance Resource Centers, Temple University College of Engineering Industrial Advisory Board, the Parks and Recreation Board of Upper Providence Township of Delaware County and Media Little League.
Colleen Murphy
Office Manager
Building on over 20 years of professional experience with DOW Chemical, Colleen offers a wealth of knowledge and organizational skills that she applies to Patriot as the Office Manager and Human Resources representative. Her attention to detail allows her to help support the project management team and office personnel through all phases of the process from pre-construction, submittals, to project close-out. Colleen's work experience and expertise make her a great asset to the Patriot team.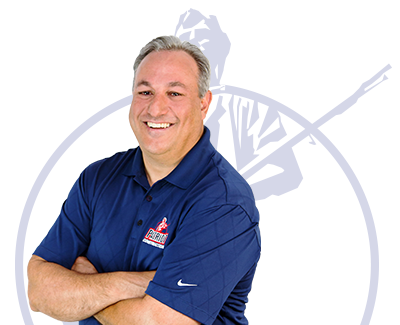 Jim Papagno
Senior Contract Manager
Jim brings over 30 years of construction experience and over 25 years of experience managing multifaceted Government IDIQ, JOC and Saber term contracts. Jim handles the pre-construction, estimating and oversees project management for all of our government/public contracts. He holds a BS in Industrial & Engineering Management from Widener University.
Garett O'Neill
Senior Project Manager
Garett's diverse background includes more than 20 years in both construction and facilities management roles. Having worked on both the contractor and owner sides of the construction industry, he's gained a unique perspective and developed a collaborative, problem-solving attitude. His varied experience allows him to provide thoughtful and professional service to Patriot's clients and building management partners. Garett earned a BS in Civil Engineering at Lafayette College.
Thomas Schultz
Project Manager
Thomas applies his 25 years of experience in the construction industry as well as his background of 12 years of carpentry company ownership to his role at Patriot Construction. Tom brings the experience, knowledge and expertise on how to keep a project on schedule. His hard work and determination make him a great asset to Patriot Construction.
Justin Miner
Assistant Project Manager
Justin is a valuable asset to Patriot Construction and assists our whole team in all facets of construction. His main focus and role is working with our GSA team on our Government IDIQ contracts. Justin's duties include pre-construction services, project management and construction closeouts. He holds a BS in Construction Technology from Millersville University.
David has over 35 years of commercial estimating experience and has brought in projects from Pennsylvania, New Jersey, Delaware, Maryland, North Carolina, New York and Colorado. David has worked on a variety of projects including restaurants, schools, municipalities, health care and tenant fit-outs. David is detailed, which is a skill he applies to everything he does from reviewing the plans, traveling to site visits to producing the final proposals. David holds a BS from Spring Garden College in Construction Engineering.
Jessica Walker
Bookkeeper
Jessica's attention to detail combined with her strong knowledge of accounting functions have helped shape her career as a bookkeeper and an asset to our controller in the Accounting office. Her main focus is managing accounts payables among other duties which include the execution of our subcontracts, change orders, and purchase orders. Jessica brings her experience and established skill set to manage all general liability and workers comp insurance. Jessica holds a BS in Facility Management from Kent State University and a MS in Sports Administration from Duquesne University.
Mackenzie Kunkle
Marketing and Communication Manager
Mackenzie's varied background in social media management and public relations allows her to apply a strategic mindset to every task she tackles. Whether it's scheduling and writing copy for social media posts or assisting in creating branding materials, her written and oral communication skills as well as creative thinking are an asset to Patriot. As a recent graduate, she applies her knowledge of the latest marketing trends to ensure that Patriot stays relevant in today's digital age. Mackenzie earned a BA in Communication & Specialization in Strategic Communication and Public Relations at Rutgers University. Additionally, she minored in Gender and Media as well as Digital Communication, Information and Media.