Now Open for Training: Patriot University
Patriot recently completed the ground-up construction of a 700sf Training Room in our Warehouse. Affectionately known around the office as "Patriot University," this space will be utilized to conduct training classes and host large meetings.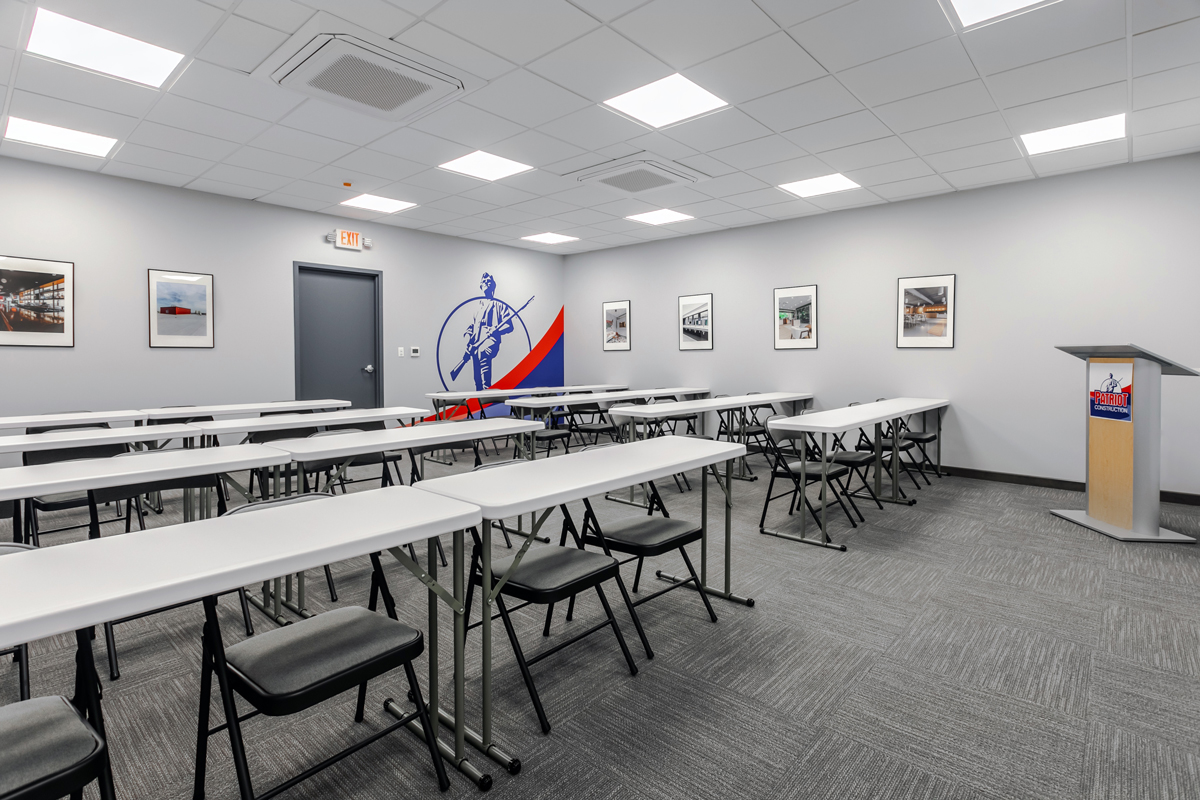 We recently conducted a company-wide Organization Day in which we gathered employee feedback on new policies and onboarded our new project management software, Newforma.
We're looking forward to continuing to advance our employee's knowledge and certifications in this space! Next up on the docket will be an MEP Drawing Class led by our President and CEO, Greg Kunkle.